Do Not Let Sod Dry Out.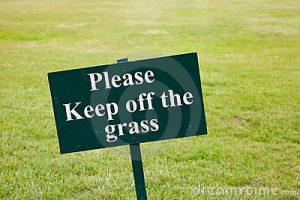 Whether it is waiting to be installed, laid down or already completed, sod must be kept moist at all times. Sod dries out quickly and dies,  the root system must become established. Do not allow water to pool on the new sod. If this occurs, reduce watering. Avoid watering at night.
After mowing don't use a lawn rake, which will pull up the loosely held sod. Use a grass catcher to keep clippings off the new sod.
Don't Use the Lawn
Stay off the newly sodded area for three weeks to allow good establishment. This  includes keeping children and pets, especially large dogs, off the lawn so that the turf stays even and level.
Need Help? Contact us for a free estimate.