Adding the wow to you landscape.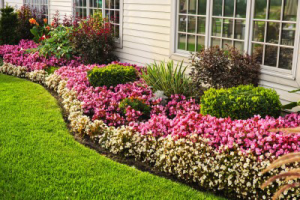 For all your flower bed landscaping, bushes and shrubbery needs you can contact us. From design to installation you can count on us for help.
Tend planting beds
Mulch planting beds and around trees.
Remove pop-up runners from tree trunks.
For some cool flower bed designs, check out the flower bed ideas on pinterest.
Need help adding the WOW to your landscape? Contact us for a free estimate.